Works Featured Ponder Daily Life With Play and Rigor
The Pace University Art Gallery in Lower Manhattan is pleased to present "Dallies," a solo exhibition of paintings, photographs, and mixed media works by Wyatt Kahn. The "Dallies" exhibit is on view concurrent with Kahn's "Life in the Abstract," an exhibition of seven monumental new Cor-Ten steel sculptures at City Hall Park, presented by the Public Art Fund. Just across Park Row from each other, both exhibits opened with public previews. "Dallies" will be on view in the gallery through September 9, 2022.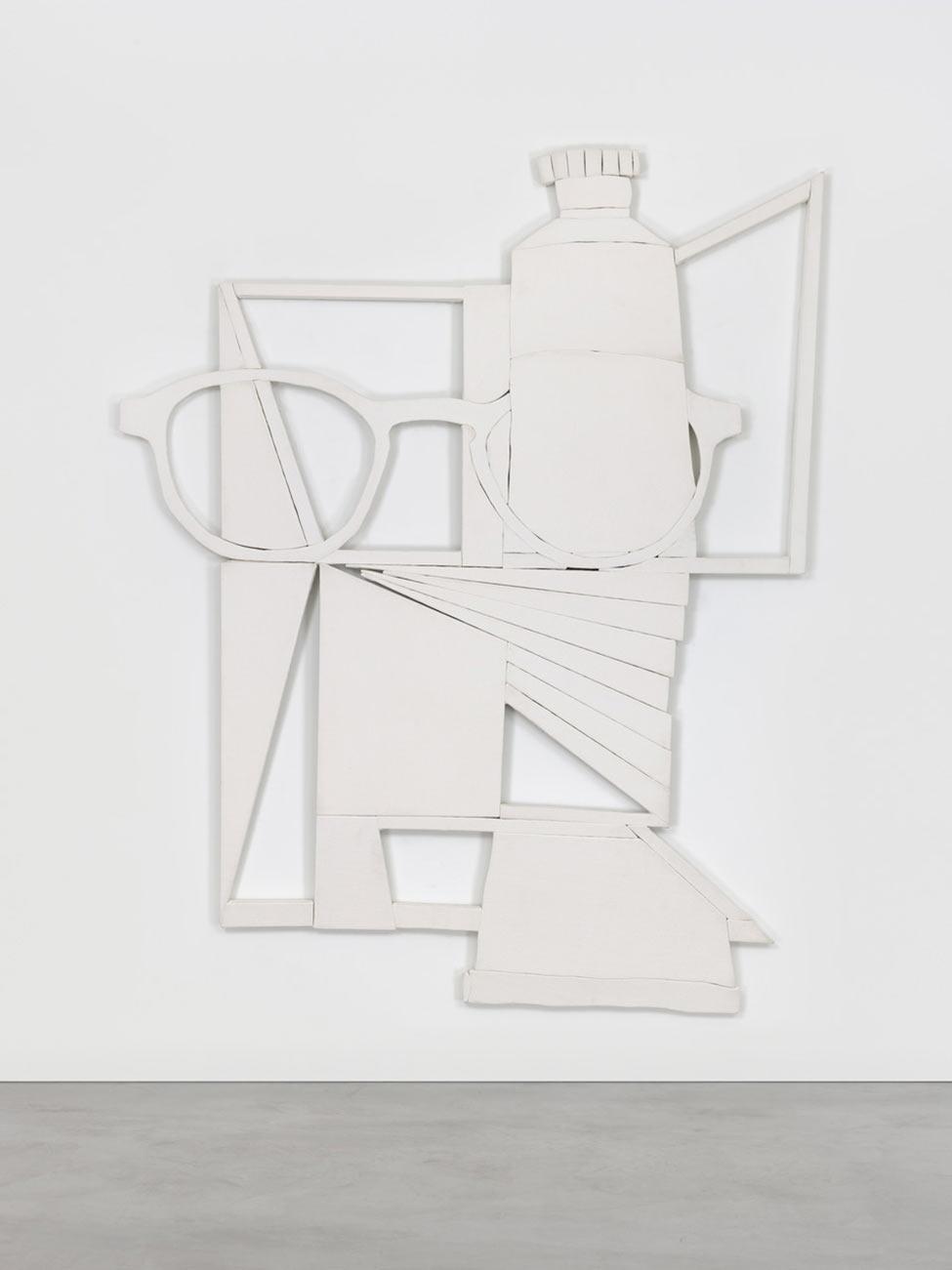 Wyatt Kahn is primarily known for his investigations into the visual and spatial relationship between painting and sculpture. Kahn assembles complex wall-mounted works in which the gaps between the individual canvases give rise to abstract or pictorial compositions. Rather than tracing the lines and shapes directly onto the canvas itself, he turns them into physical components of the artwork. Kahn says his painting are, "made by me, made by hand. There are errors in the lines. They are imperfect. They have a certain representational or human quality." For the exhibition at Pace University Art Gallery, Kahn also presents drawings, prints, collages, and photographs in addition to his sculptural paintings.
Exhibit dates/times
On view:
June 8-September 9, 2022
Gallery hours through Labor Day:
Tuesday, Wednesday, Friday, and Saturday from 12:00 p.m.-2:00 p.m. and 2:30 p.m.-5:30 p.m.
(Closed on University Holidays, Sundays, Mondays, and Thursdays)
Closing Reception:
Friday, September 9, 5:00 p.m.–7:00 p.m.
* Please note that for COVID safety, proof of vaccination and face coverings are required, and no food or drink will be served or permitted.
About the artist
Wyatt Kahn (b. 1983) lives and works in New York. His work is included in the collections of the Whitney Museum of American Art, NY; The Metropolitan Museum of Art, New York; Museum of Modern Art, New York, NY; Centre Georges Pompidou, Paris; MOCA, Los Angeles; Dallas Museum of Art; Museum of Contemporary Art, Chicago; and Albright-Knox Art Gallery, Buffalo, among others.
About the Pace University Art Gallery
Founded with the conviction that art is integral to society, the Pace University Art Gallery is a creative laboratory and exhibition space that supports innovation and exploration for both artists and viewers. Open to students, staff, and faculty from across the Pace campuses and, equally, to the Lower Manhattan community and visitors from around the world, the Art Gallery encourages personal investigation and critical dialogue via thought-provoking contemporary art exhibits and public programming. Enhancing the Art Department's Bachelor of Arts and Bachelor of Fine Arts programs, the Art Gallery offers students real-world opportunities to exhibit their own art and to work directly with professional artists to install and promote exhibitions.
About Dyson College of Arts and Sciences
Pace University's liberal arts college, Dyson College, offers more than 50 programs, spanning the arts and humanities, natural sciences, social sciences, and pre-professional programs (including pre-medicine, pre-veterinary, and pre-law), as well as many courses that fulfill core curriculum requirements. The College offers access to numerous opportunities for internships, cooperative education and other hands-on learning experiences that complement in-class learning in preparing graduates for career and graduate/professional education choices.
About Pace University
Pace University has a proud history of preparing its diverse student body for a lifetime of professional success as a result of its unique programs that combine immersive academics and real-world experiences. Pace is ranked the #1 private, four-year college in the nation for upward economic mobility by Harvard University's Opportunity Insights, evidence of the transformative education the University provides.