Coloradoans finally know what their new drivers licenses will look like following Monday's announcement of the winners of the Colorado Department of Revenue's art contest. 
After a count of 55,760 votes, photos taken by Matt Nunez and Gabriel Dupon were selected to revamp the current license design that had been called boring and bland.
The results decided which photo will be displayed on the front and which one on the back of Colorado state drivers license starting this fall. 
Nunez placed first overall in the front side contest with his landscape of Mount Sneffels, the 14,158-foot peak in the Mount Sneffels Wilderness of Uncompahgre National Forest southwest of Ouray. Nunez's image received 26,520 votes or 47.56% of the total.
Dupon placed first overall in the back side contest with his Sprague Lake entry, which received 19,989 votes or 35.85% of the total vote. Sprague Lake is inside Rocky Mountain National Park near Estes Park.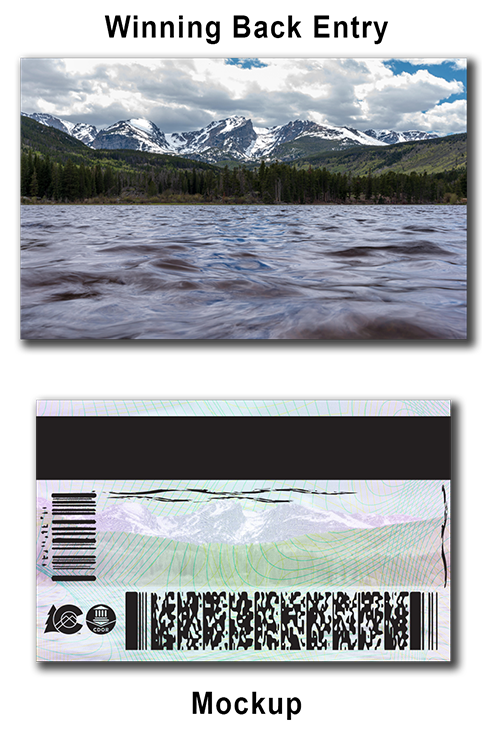 More than 400 entries were submitted to the competition by over 100 Coloradoans. 
Nunez is an economic development professional for the city of Glenwood Springs. Dupon has his own photography business in Northern Colorado.
Both men will each receive a $500 grant from the Colorado Creative Industries, a division of Colorado's Office of Economic Development and International Trade for their art being selected, according to the Department of Revenue